Sinan is waiting for us at Erasmusplatz. Carlotta and Sinan, who are a couple in private, lead us to the old apartment building which is about a 5 in walk. We climb very old, creaky stairs and eventually find ourselves in a cosy apartment. Dog Kai, whom they adopted two months ago from a Spanish shelter for street dogs, sniffs cautiously at the new guests. "He's still pretty shy but a sweetheart", Sinan remarks. The dog has turned the togetherness of the two a little upside down, but the joy of the new roommate clearly outweighs: "We just have to organise and coordinate well, especially when it comes to work."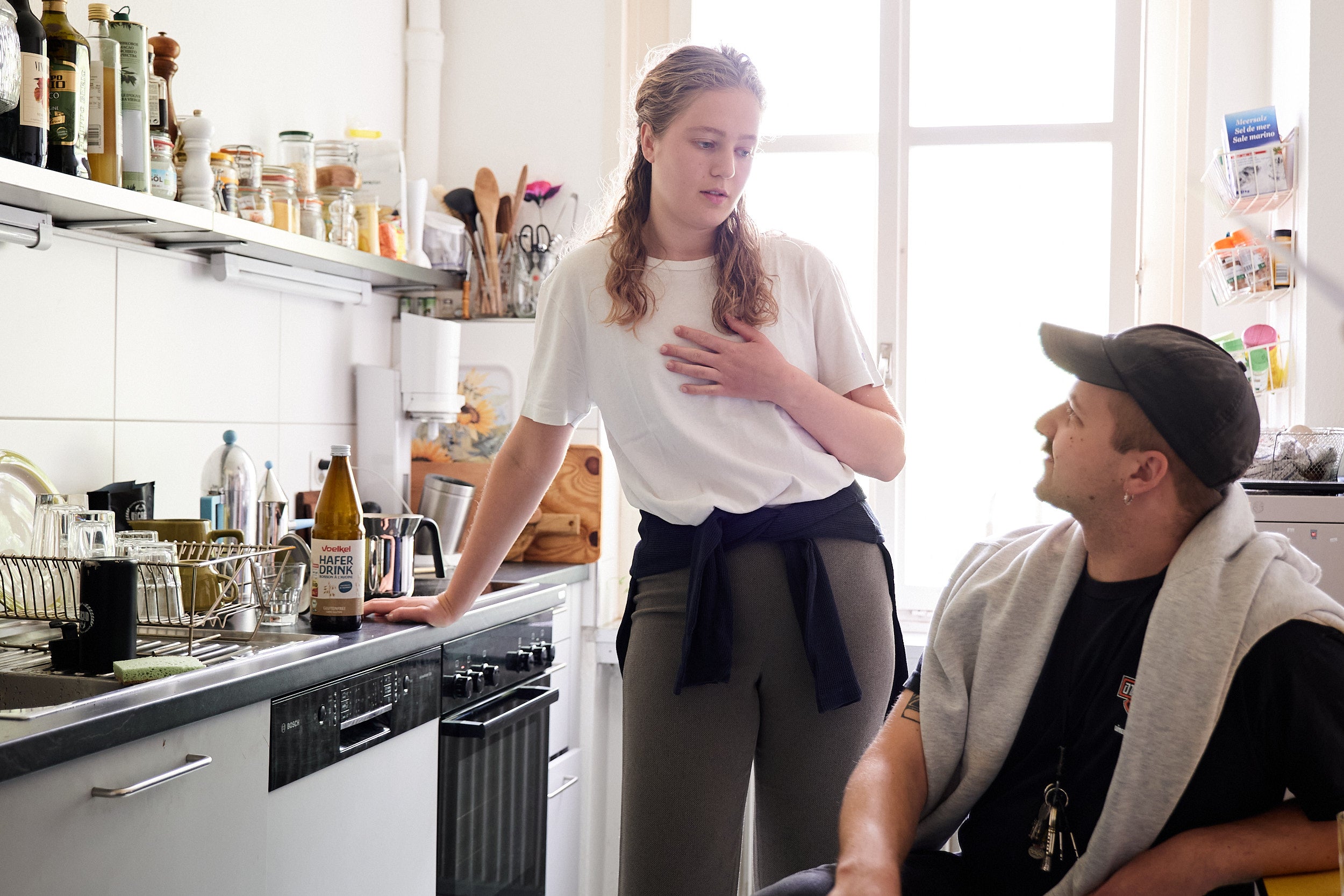 Soft music with a Latin touch plays in the background. "That's Radio Meuh," Sinan says. Carlotta prepares us fragrant coffee in the Bialetti. The atmosphere is reminiscent of a summer morning on vacation. Harmonious and calm, we go along with the flow. "I also run this station in the ViCAFE stores," Sinan says. "The music always fits. It matches your rhythm. There's nothing better than when I open the espresso bar at Centralbahnplatz in the morning, the sun is shining and Radio Meuh accompanies me into the morning."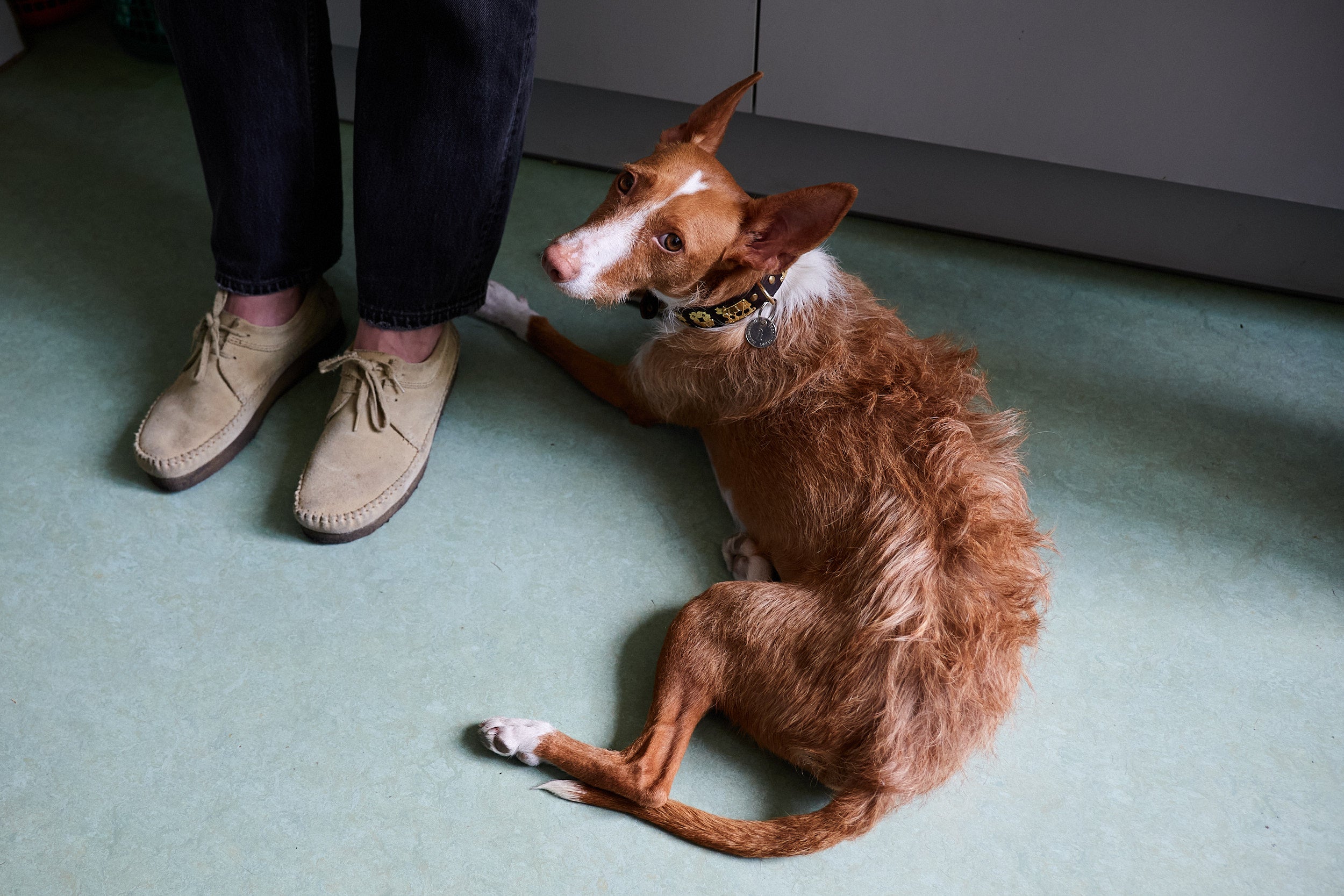 Sinan's trademark is his Appenzeller "Cow belt". It's only natural that dog Kai has also been given a Chüeli collar. "I'm often pigeonholed because of the belt, asked whether I'm a farmer or have a conservative attitude, but I grew up in the city. I just like to provoke with it. Besides, I find this traditional Swiss craftsmanship impressive." The trained cabinetmaker not only has a flair for aesthetics due to his profession. He also collects special chairs and restores them. In the meantime, he has accumulated about 40 chairs. "There is always a story behind them. That's why I have great difficulty parting with them." They are only sold in the rarest of cases – but he is getting better at it.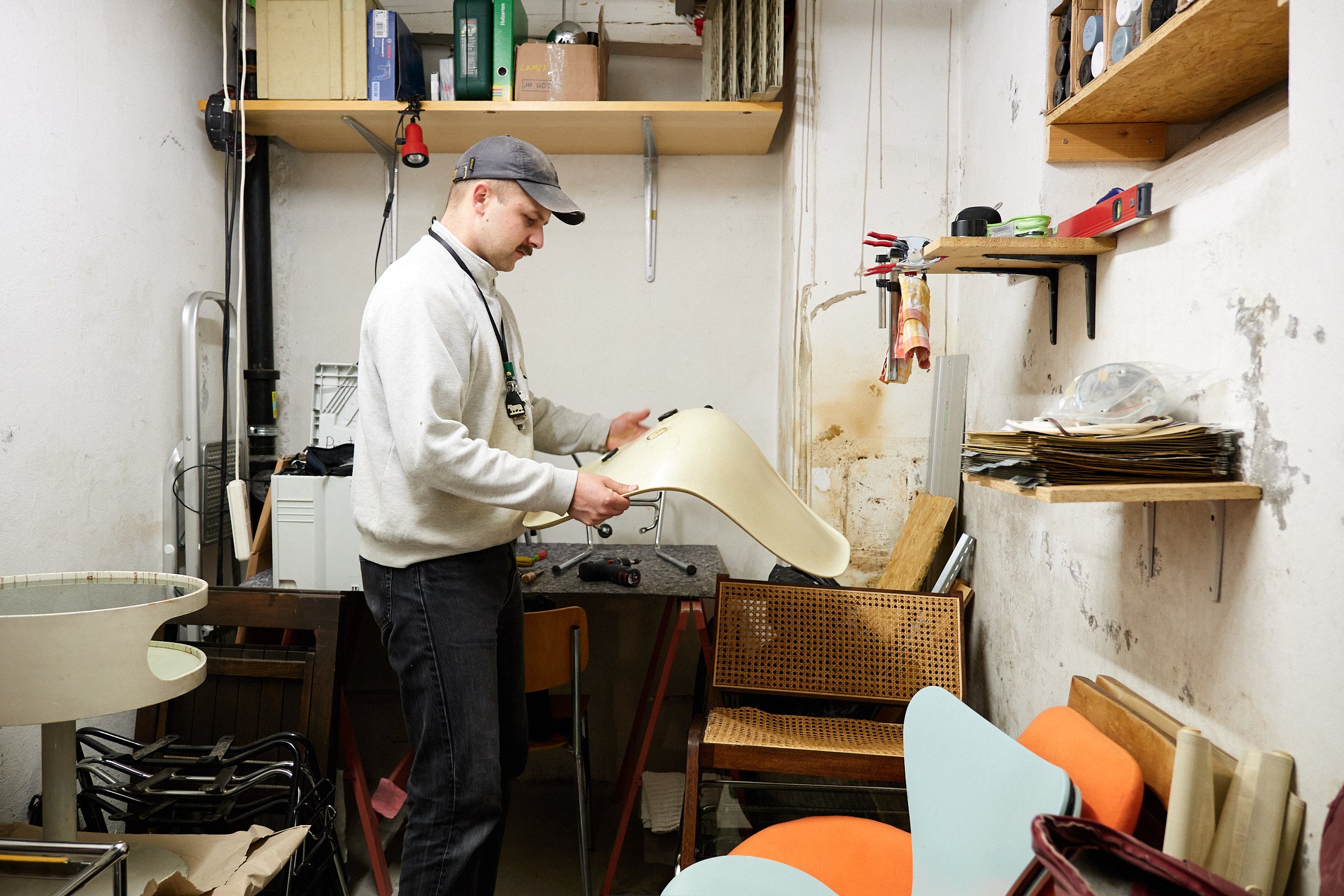 While photographer Aaron and Sinan talk about Quentin Tarantino films, Carlotta tells me in the living room about her move to Basel. After a year at ViCAFE in Zurich, she moved to Basel in 2020 and started studying law: "I had to interrupt because it was getting a bit too much with the work. I plan to continue next summer, though."

Radio Meuh has changed the beat, which still fits. The sun shines into the comfortably furnished living room and Kai dozes off in his seat. "Sinan furnished our apartment, only the table is from me. He just has the eye for it and I trust him completely."
We make our way outside. The Rhine is right around the corner. "We appreciate the proximity to the river enormously. It's ideal for taking the dog for a walk in the evening or meeting friends in a pub."

Whether she misses Zurich, I ask Carlotta as we walk along the river. "The range of things to do is already greater in Zurich." Still, she says, both cities have grown on her. "The cool thing about Basel is that you can get into the Rhine almost anywhere and swim." The buvettes, which line up along the river and invite visitors for an aperitif, coffee or dinner, also have their charm.

We sit down in one such buvette. What do two baristas drink out? Espresso. Sinan laughingly interjects, "Actually, your favourite drink is the Lotta latte." A single shot espresso named after Carlotta with oat milk.